5 months later and I finally posted my story 

Let me start from the beginning. My desire for an Unassisted birth came with my first pregnancy when I read a book by Laura Shanley called Unassisted Birth. After that I constantly researched how to do it and what I would need. I was living with my uncle at the time and knew he would never let me do it, but I still kept it in my heart. When I was pregnant with Dylan, my first, I felt great but I never connected with my doctors. I dreamed of having an Unassisted childbirth (UC), but that never happened and it was a letdown.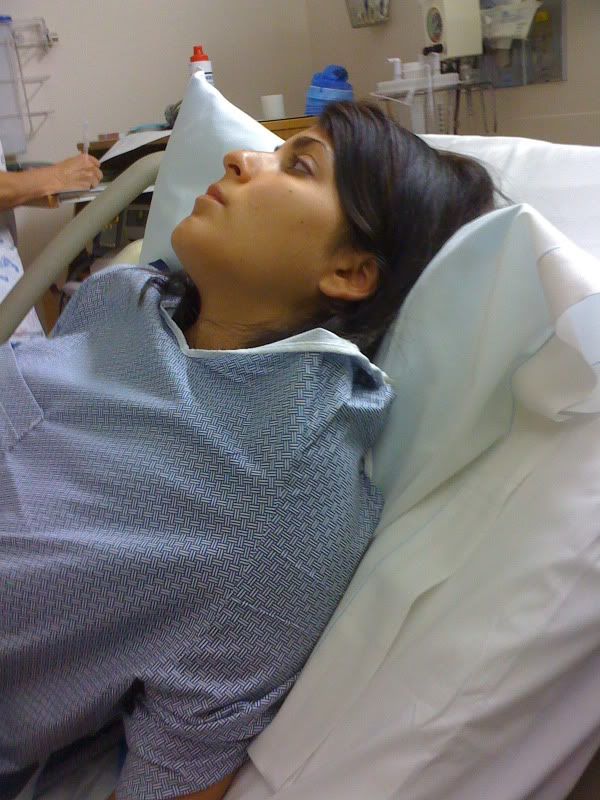 Dylan's birth was unfulfilling. I left me feeling violated from being mistreated, insecure because of the opposition I faced, tired from fighting with doctors and nurses, scared to be true to my beliefs, sad because of the invasive test I consented to after originally denying because they wouldn't let me leave the hospital until I had it done, and angry from what was stolen from me. 
****************************************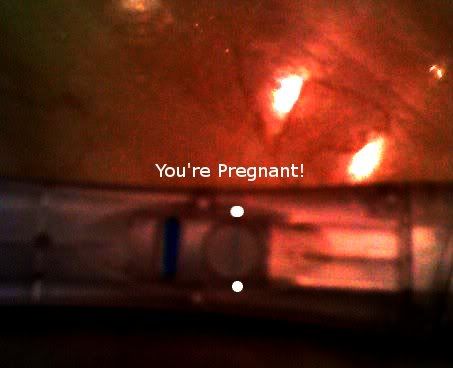 But then I became pregnant shortly after turned Dylan 1 years old. It was unplanned, but from the moment I got a positive pregnancy test I knew it was a chance to make things right. I knew I would never go to the doctor's office or get an ultrasound. I calculated my due date based on very regular periods. I measured my fundal height a few times in the second trimester and saw things were on track. I tried to listen for a heartbeat with a stethoscope but could never hear one. I kept my pregnancy a secret from my family for 7 months and even then only told them because they came to visit me and I could no longer hide it. This pregnancy was my little secret. I barely told it to myself, I never felt pregnant. I felt like this baby was a part of my body. I never nested and barely had a name picked out (for the wrong gender at that!). I just listened to my body. I relaxed, ate, and exercised at my own desire. I never weighed or did any tests. 
from my album: 
Pregnancy
5 comments
 | 
add comment


My estimated Due date was March 14. That day came and went. Ten days later I was still pregnant and feeling great. I was serene and happy knowing my baby would come when it was ready. On March 24 I decided to use a coupon I had for maternity photos before it expired and then hung out with my friend Courtney.

When I came home later, laying in bed, I was nursing my son when I felt a POP. I immediately thought my water broke, but when I got up there was nothing. When I went to pee I had pink tinged discharge and felt like things would happen pretty soon- either the next couple of hours or days. My husband Tim was at work so I called him and told him what happened. He wanted to know if he should come home and I said I'll call him if I feel close. I felt no rush or fear. I laid around home on the computer and had some contractions but nothing that led me to believe that labor was imminent. That night I went to bed and slept comfortably. 
When I woke up in the morning I was rested and surprised I didn't go into labor that night. Tim went to work and the day continued as normal. The contractions were getting stronger and closer together. By 5-6pm I knew birth was getting close because I had to stop during contractions. I called Tim and he told me he would be home soon- he never believes me when I tell him that I'm in labor (like Dylan's birth). By 8pm I was more adamant that he come home. By 9pm he was home and helped with our toddler while I labored. Around 10-11 pm my father in law came over with his girlfriend and I told Tim to make them leave. Dylan finally went to bed and I knew things were getting serious. The contractions were intense, I almost couldn't handle them. I went into the bath and relaxed during contractions- I felt like I was in transition and that I would have the baby soon- I started to get sleepy. After 30-45 minutes I got out to find my husband asleep. I woke him up and labored on my hands in knees with my head in his lap. That position made me have the most intense pressure and I begged my husband to take me to the hospital for drugs (even though I didn't really want that), I got emotional and whiney saying, "when is it going to be over???". I knew it was going to be soon from how I was acting but nothing was happening. 
My husband and I went into the guest room and I lay on the bed with blankets. I rested there for what felt like hours. Holding my husband's hand while he counted, "1,2,3,4,5,6,7,8,9,10" over and over again during contractions. I don't know why but it was so comforting and if he stopped the contractions got too intense to handle. 
It must have been around 3 am when I felt like I needed to stand up to make this baby come. So I stood, supported by my husband, and labored for a few contractions. Nothing happened and I was getting so tired. My water had not broken yet and I could feel that it was causing the baby from being born. I told Tim to get me a wooden kabob skewer from the kitchen so I could pop my water bag. He said no the baby will come naturally and I said okay. I was even more determined to give birth soon so we went to the bathroom and I labored squatting over the toilet. I kept having the same feeling that I had been having for hours. I KNEW I was fully dilated but the contractions weren't moving the baby into the birth canal and I thought it was because my water was still not broken. I was so tired too. I laid in bed for a while more with my husband by my side. 
Time passed and the night sky was getting lighter and I knew that the sun would be up soon. I also knew that my toddler would be awake screaming for his mother and boobie- which I could NOT give him in my state of labor and there was nobody here to help out when Dylan woke up. So I told Tim to get me the skewer again and he again said no. This time I told him that midwives do it, the water is keeping the baby from being born, I am tired, and Dylan would be awake very soon. This baby had to be born. He agreed and went to the kitchen while I laid in bed. 
When he came back with the skewer I stood up and tried laboring thorough a few contractions while holding the wooden stick almost as a threat to my bag of waters. When nothing happened I decided to take action. I gently inserted the stick a few inches in and nothing happened. I was using the flat end of the skewer so I turned it around and used the pointy side. Again, I gently inserted a few inches and then took it out. A thin line of water started leaking out so Tim and I went to the bathroom. While I was wondering if this would help my next contraction moved the baby into the birth canal. I was squatting over the toilet trying to breathe to keep that baby from coming out too fast, but my body was on autopilot. My body was involuntarily pushing. I stuck my finger in and felt the baby's head and told my husband. The next contraction my body did all the work and I felt the burning sensation commonly referred to as the 'ring of fire'. I relaxed my whole body as the head came out. The baby turned inside of me and then shot out into my husband's waiting hands. The baby gave a surprised cry and then relaxed when it realized that it was OKAY and not falling to its death. Tim handed me the baby and my first thought was, "Holy shit. Baby. Did it.". I started talking to my baby and just looking at it. I didn't even think to look at the gender when my husband said, "another boy!". I was in shock, it took me a second to register and then I said, "huh??" and looked to see the little balls and penis. I was happy but thought that the baby was a girl. Tim had picked out a boy name and I loved it- we named him Asher (with no middle name yet) and then looked at the clock- he was born at 6:55 am on March 26, 2011.

I held my new little baby covered in vernix while I waited for my placenta to come out. He was perfect and beautiful. He was so relaxed, just laying in my arms- nobody whisking him away. The first person to touch him was his daddy and then his mommy. He was so aware and peaceful. And I was so relieved and grateful for it all to be over. 
 

10-15 minutes later my placenta slid out into a bowl and then about an hour after the birth when the cord was white and not pulsing anymore we tied the umbilical cord off and Tim cut it. 
I was ecstatic, but mostly tired. As we were walking into our bedroom my toddler woke up and got out of bed. We introduced him to his new brother, but he really just wanted some boobie. So I rinsed off and put on a pad for the blood and tandem nursed them both. 


Asher fell asleep and I showered and cleaned up while Tim and Asher slept. I was still on an adrenaline high so I cut up my placenta into chunks and put it in ice cube trays for smoothies later. 


Later we weighed Asher with a fish scale with a scarf tied to it. Asher weighed 8lbs 0oz and was 21 inches long. 
While my birth wasn't perfect or orgasmic it was empowering. It was hard work and it made me stronger. It left me feeling secure, joyful, amazed, unstoppable, loving, and fulfilled. It made me trust and love my husband even more. He was there for me when I needed him and supported me. When I think of my birth 3 months later it still brightens my day, makes me smile inside and out, makes me feel like an amazing strong woman, and blissfully happy. It has healed me from my first birth experience and THAT is what birth is really all about! 
 
Asher 2 years later with his brother
Edited by VeganEmma - 10/13/13 at 10:18pm