Im having a boy! I knew that though. Dreams, visions and intuition for the past two years about th is little boy!
We are having a BOY and we are over the moon excited!!!!!!!!!!!!!!!!!!!!!!!
We've never found out before, and weren't planning to this time, but when the U/S tech moved the wand around to measure the legs...well, there it was. Pretty obvious! My dh and I both looked at each other and said, "Okay, we want to know!" and the tech confirmed our suspicions!
We haven't told the kids yet, but they're going to be giddy...even our little girls had been saying "We want a little brother!"
---
SAHM to Abraham (9) Gillian (5) Adrienne (3) and baby boy coming in October! 
Always missing our Gianna, lost during fullterm labor (8/23/04)
Sticking together through the good and the bad with dh of 10 yrs!
Join Date: Feb 2008
Location: WI
Posts: 272
Mentioned: 0 Post(s)
Tagged: 0 Thread(s)
Quoted: 3 Post(s)
I just had my ultrasound and SHE'S A GIRL!! I have very mixed feelings about that which shock me. I thought I would be thrilled. I thought I wanted a girl in the beginning but have pretty much talked myself into a boy (especially the way my daughter has been acting lately)..I feel like I want to cry but IDK if its from joy or disappointment. Of course my daughter is thrilled, my oldest was happy but I was not aware that my 9 year old was looking forward to a brother and is disappointed :/ I'm so happy to know though and I know I will love having another daughter.
---
Holly
single mom to 4.5...hoping for a
this time.
Join Date: Jun 2007
Location: South Shore of Montreal
Posts: 734
Mentioned: 0 Post(s)
Tagged: 0 Thread(s)
Quoted: 0 Post(s)
DH and I found out last Friday - we are having boy #2!
He wasn't shy about showing the goods either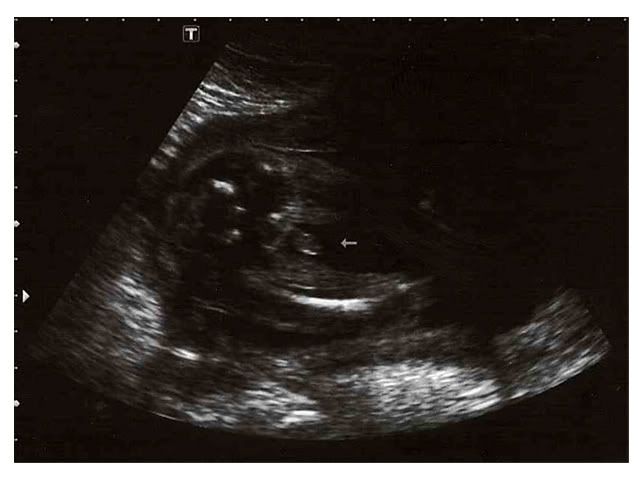 I was in complete shock - all my life I dreamed about the day I would have my little girl... DH and I were convinced this was a girl, I've been queing up girl knitting and sewing patterns for years, etc... so I was a mixture of hysterical laughter (over being fooled by this little one) and tears over letting go of that dream (this babe will be our last).
I allowed myself to grieve my dream-daughter, and am now feeling very peaceful, happy and excited about being a mom to two little boys. I'm really looking forward to seeing their brotherly bond develop - I know my dad and brother both wish they could have had a brother, so I'm happy that my boys will have that
I'm also determined to find the most AWESOME and stylish knitting patterns for boys that exist
Thankfully everything checked out normal (I was so happy!), and babe is measuring just 4 days ahead of my calculations, so D-date will remain unchanged
One adventurous and headstrong little Aries and one artistic, peaceful Libra - supposedly those two signs get along quite well!
---
Amy, mom to E
since April 2008 and C 
 since October 2011, wife to P since September 2006.
Join Date: Nov 2009
Location: small town, NY
Posts: 320
Mentioned: 0 Post(s)
Tagged: 0 Thread(s)
Quoted: 0 Post(s)
We found out Thursday that we're having a perfectly perfect little BOY! That makes 3 girls and 2 boys for us. :D
---
Jamie: Kinda crunchy, very blessed mom to 5 & volunteer firefighter.
I love making a home for my man in uniform and my children.
R (4/1997), A (6/2002), B (07/2007), K (06/09) & N (10/2011)
BABY GIRL DUE 01/05/16!

Posting Rules

You may not post new threads

You may not post replies

You may not post attachments

You may not edit your posts

---

HTML code is Off

---
39 members and 16,855 guests
agentofchaos , aparent , BirthFree , carrascoalma14 , cfaokunla , Deborah , delightedbutterfly , easydoesit , emmy526 , friendly_mum , greenemami , hillymum , jamesmorrow , Janeen0225 , JElaineB , Jordancheck , kathymuggle , Leelee3 , lisak1234 , Lydia08 , Michele123 , Mirzam , moominmamma , NaturallyKait , PacificMar , PortlandRose , scheelimama , Skippy918 , sniffmommy , Springshowers , sren , that1russian.17 , tnmulkey , verticalscope , walter27 , winstongoh , Yaliina , zebra15 , zoeyzoo
Most users ever online was 449,755, 06-25-2014 at 12:21 PM.