I swear, there's a name for every single "condition" nowadays!  haha
But seriously, this is so annoying!  I know it won't kill me but I'm tired of my tonuge hurting and it's gross when big pieces slough off.  I don't plan on going to a doctor over this, because I don't think it would do me a bit of good.  So, all you wise natural-minded ones here on MDC...what is the cause of this?  Vitamin deficiency?  Food allergy? 
I found this picture which sort of looks like mine, but less severe (I just learned that's it's really, really hard to take a decont picture of one's own tongue  LOL):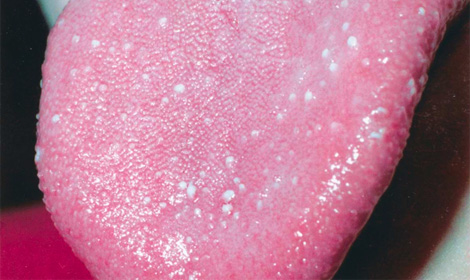 Posting Rules

You may not post new threads

You may not post replies

You may not post attachments

You may not edit your posts

---

HTML code is Off

---
33 members and 16,002 guests
AshleeSheree , beedub , Carol Anne Powers , cloa513 , coconotcoco , happy-mama , hillymum , kathymuggle , Ktenn3 , lauren , lilmissgiggles , LouiseCD , MeanVeggie , Mody , MommyJen314 , moominmamma , NaturallyKait , oaksie68 , RollerCoasterMama , Saladd , sarrahlnorris , SchoolmarmDE , sciencemum , Shmootzi , Socks , Sojourner , Springshowers , stephalittle , SweetSilver , Wild Lupine , Xerxella
Most users ever online was 449,755, 06-25-2014 at 12:21 PM.