Discussion Starter
·
#1
·
I am only looking for funded pp at this time, sorry.
Sorry -- this is a wee bit wrinkly in the pic -- will fix that before sending out!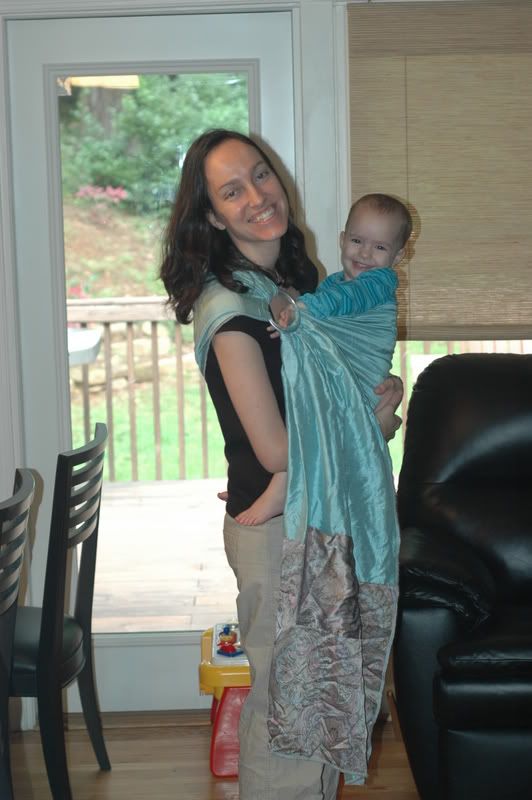 100% Silk One of a Kind Custom Silk Eesti. It has decorative sliver surging on the rails and silver rings. The mama who had this made spent over $100 on it, I am asking 75ppd. *REDUCED to 67ppd* Absolutely stunning and a great summer carrier since it is so lightweight. The pocket is the same fabric and shade as the accent -- it was just glimmering in the light at the angle I took the lower pic. It is about 84", single layer silk.
I also have two pouches for sale, both EEUC.
The first (top) is a size 3 Lucky Hotsling -- discontinued print. Inner rail about 24", outer rail about 24.5". This was purchased for my husband and has really never been worn. He tried to wear my daughter in it a few times but he never felt comfortable in it and always switched back to a mei tei or structured carrier. Anyway, it is essentially like new/new. 32ppd
The second pouch (bottom) is an Urban Pouch. Inner rail is 22.5". I got this in a trade from a mama who it was too small for. By the time I got it, we were almost exclusively using SSC's and I've only used it once or twice -- so again, EEUC. 30ppd.